FREE SHIPPING FOR ALL ORDERS OVER €140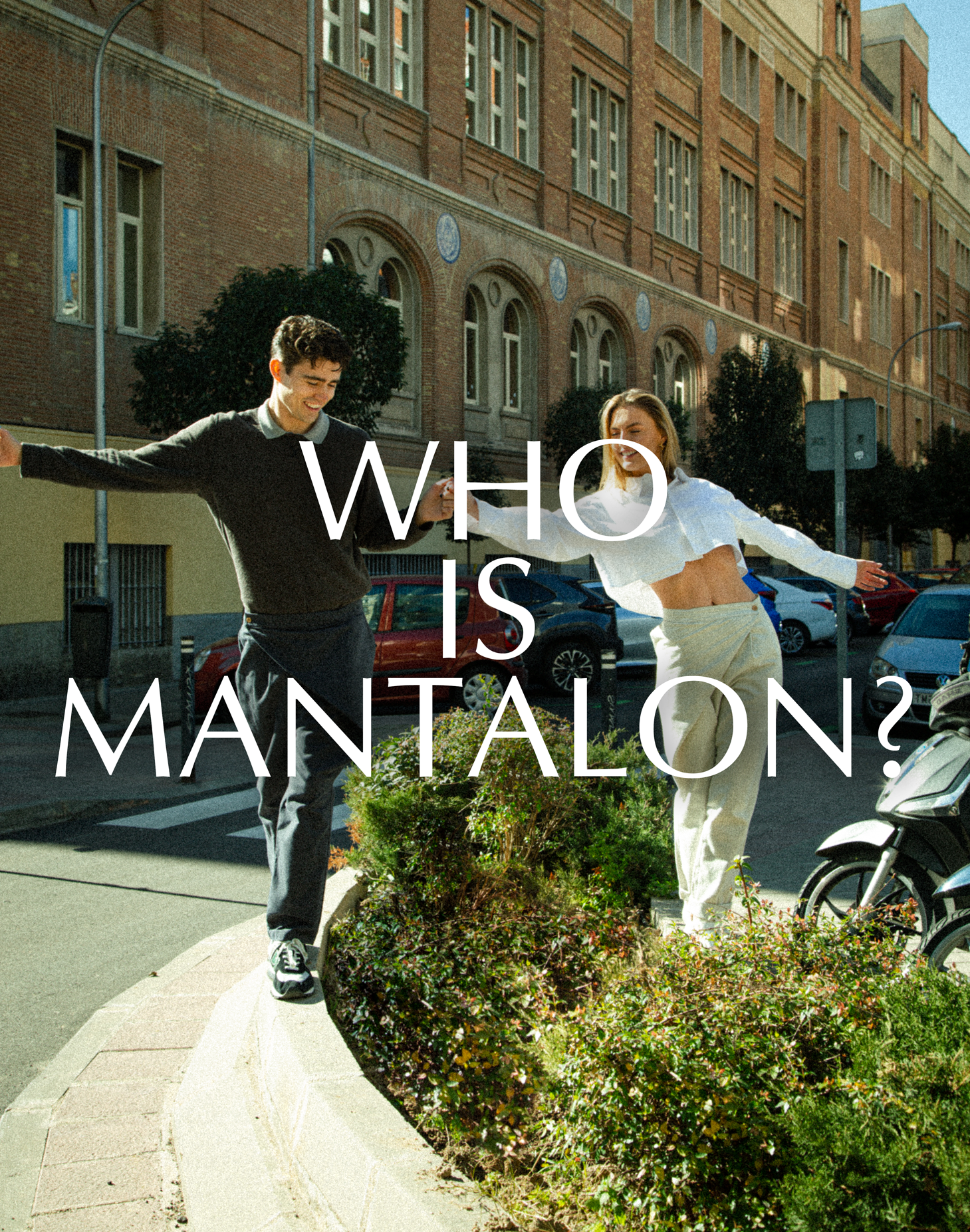 Written by Tomas Gonçalves and Diletta Pellegrino

At Mantalon, we are more than just a sustainable clothing brand. Mantalon is all about challenging the status quo and breaking free from conventional norms. Our brand philosophy centeres on rebellious elegance, where we push boundaries and take risks while maintaining poise and grace. We're not just here to sell clothes; we want to create a movement. We believe that sustainability and style can coexist, and our comfortable trousers are a testament to that.
We believe that fashion should be comfortable, stylish, and eco-friendly. Our minimalist, elegant style is perfect for those who want to make a statement without sacrificing comfort. We use high-quality materials that are gentle on the skin and durable enough to withstand everyday wear. But we don't just stop there - we also want to promote wellness through our clothing.
At Mantalon we believe that fashion can and should make you feel good, both physically and mentally. We believe that clothing should be inclusive and gender-neutral. Our trousers are designed to fit all body types and genders, and we are constantly working to expand our range to cater to everyone. We believe that everyone deserves to feel comfortable and confident in what they wear, and we strive to make that a reality for all.
But we don't just stop at inclusivity - we also promote ethical and sustainable practices. By producing only the necessary amount of clothing thanks to our on demand drop strategy, we promote a circular fashion model that eliminates waste and encourages responsible consumption. On top of reducing waste, we use materials that are ethically sourced and environmentally friendly, and we are constantly looking for ways to improve our sustainability practices.
In its entirety, Mantalon is more than just a slow fashion brand - we are a movement that promotes wellness, inclusivity, and affordable luxury. Our comfortable trousers are designed for those who want to make a statement without sacrificing comfort, and our minimalist, elegant style is perfect for any occasion. Our brand is all about taking risks and pushing boundaries, promoting wellness and inclusivity through gender-neutral clothing. 
Join us in our mission to inspire and make changes with rebellious elegance.